Your voice is needed for reproductive rights!
GET INVOLVED -- HELP #RidiculousRight trend on JULY 11, 2018
It's time to make some noise! On July 11th, 2018, concerned citizens and global advocates will celebrate World Population Day. This year, the focus is "Family Planning is a Human Right." Let's be honest. Internationally and domestically reproductive rights and family planning are limited. Meanwhile, people spent time passing a law to ensure you could herd up to 2,000 sheep down Hollywood Boulevard. It's #RidiculousRight?!
We need your help to spread the word about the numerous reproductive rights and family planning obstacles facing people around the world. Please add your voice – from your unique perspective – to the global conversation titled #RidiculousRight?!
WHAT CAN YOU DO? -- SHARE THESE PAGES
What ELSE Can You Do?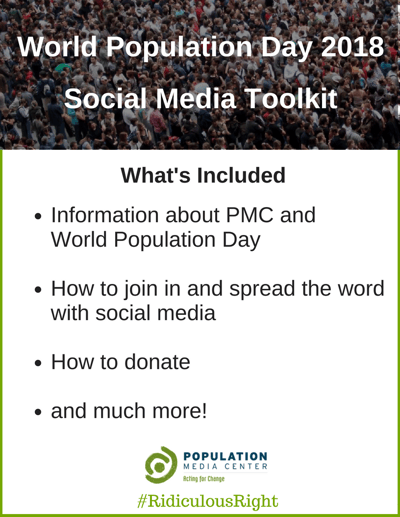 SOCIAL MEDIA TOOLKIT
Population Media Center (PMC) has created a Social Media Toolkit to help YOU spread the word. It's time to make some noise - to make sure that the topic of Family Planning as a Human Right is top of mind on World Population Day on July 11, 2018. Let's show people the disparities and let's build momentum for meaningful change. #RidiculousRight.
MAKE A DONATION
Your donation funds powerful TV and radio shows that change social norms worldwide, creating new possibilities for people all over the world. Help spread the word and increase your impact by inviting friends, family and coworkers!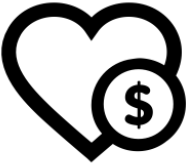 More About Population Media Center & World Population Day